Aerospace and Satellite Industry PCB Manufacturer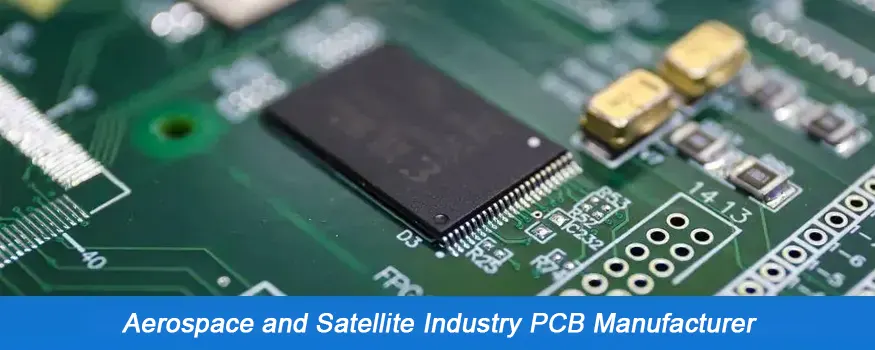 The aerospace industry is distinct, demanding, and mission-critical. When customers require aerospace PCB, any quality issues that endanger human lives or safety will be disastrous; using a dependable and well-established PCB partner can make all the difference.
Long development cycles and high qualification costs necessitate that aerospace customers carefully select dependable, responsible, and cost-effective partners, and our expert knowledge of aerospace PCB production and quality control systems is the key that leads to aerospace customers.
The satellite and aerospace industries have an increasing demand for higher technical performance at lower costs when it comes to printed circuit boards (PCBs). In these demanding extreme environments, high-temperature laminates, copper, and aluminum substrates can perform admirably. UnitePCB has invested in both manufacturing equipment and manufacturing expertise to meet the high performance, reliability, and extreme environmental tolerances required by these industries.
Aerospace PCB Design and Layout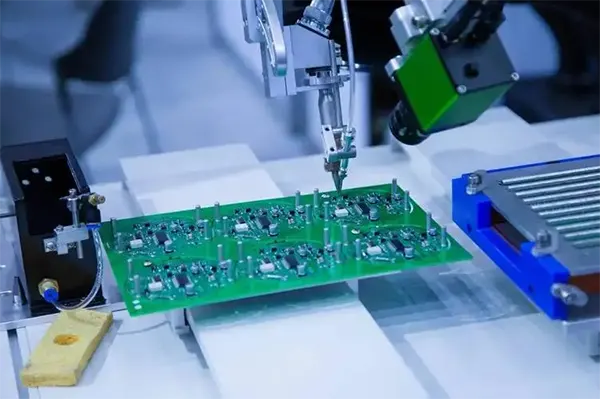 To make aerospace PCBs more robust, several major design and layout considerations must be made. You must use the proper mil-spec components. There is also a need to design extra cushion for currents, among other important factors.
As a result, the first step should be to increase the current within the PCB circuitry.
Design the PCB to carry an extra amp that will come in handy if the other two fail. When drilling vias, use aspect ratio to manage the ratio between the bare boards and the vias. The ratio should be one to ten. Extending this to, say, 1:15, will almost certainly jeopardize dependability.
Make sure to keep the power and ground planes separate in this design. Low- and high-frequency ones should be kept apart.
When using oscillating components at higher frequencies, waveforms are likely to be generated. These are likely to have an impact on lower frequency components.
Shield the clock signals and ensure their cleanliness. This is accomplished through the use of aluminum or other materials with similar properties to aluminum.
The next step is to validate the impedance calculations. You will also need to perform pre-layout simulations because testing aerospace applications in normal environments is nearly impossible.
To make this possible, you are supposed to implement simulation software. This will assist you in receiving suggestions for potential changes. As a result, it contributes to the optimal operation of your PCB.
When tracing aerospace PCBs, you must keep the angles to no more than 45 degrees. Curved traces are the most common. This will aid in the smooth transmission of currents throughout the circuitry.
The mechanical holes must be cushioned for efficiency and strength.
Polyimide, FR4, Cyanate Ester, or G10 are good choices for low-frequency applications. Droids, Rodger Series, and other Teflon-based materials should be used for high-frequency applications.
Aerospace PCB Fabrication
Aerospace PCB fabrication is supposed to account for all of the conditions that airplanes face. A number of stages are in place to aid in this realization.
These innovations are in addition to the standard PCB fabrication processes. The stages are as follows:
● Sequential lamination: This is accomplished using polymer matrix composites. They are stiff and light, but resistant to heat.
● Blind and buried vias: These are used to connect layers of a printed circuit board when space is limited. It allows for the connection of the inner and outer layers. Buried vias can connect outer layers but never pass through an outer layer.
● Filled vias (conductive and nonconductive vias): this prevents solder or other contaminants from entering the via. It also provides structural support to the copper pad by covering open holes in the case of a via in pad.
● Laser Drilling and Stacked Vias: Laser PCB drilling is critical in the aerospace industry for creating vias. It is also the best choice for FR4 and composite materials.
● Heatsinks: Heat sinks are insulated with high-grade thermal compound. This is used to pad printed circuit boards. This ensures that vibration issues are minimized.
● Edge Plaiting and Castellation: This refers to strand interlacing. It allows for the modification of aerospace PCBs. Drilling holes is simple. It also allows for the creation of slots and millings.
● Application of thermal compounds: Thermal compounds are used because of their ability to help insulate heat sinks. PCBs used in aerospace are subjected to a variety of temperatures.
● Soldering of swages: These are soldered to the pad. This tool is used to solder printed circuit boards.
Types of PCBs We Provide for the Aerospace Industry
The following are the most common aerospace PCBs found in most applications:
Rigid PCB
A Rigid PCB can never be twisted or folded into another shape. Auxiliary power units contain rigid PCBs. Rigid PCB is used in airplane cockpit instruments, temperature sensors, and power converters. Furthermore, they are widely used in the production of control tower instruments.
Flexible PCB
Flexible PCBs, as the name implies, are flexible and can be easily twisted. They are constructed from plastic substrates such as Polyimide. They are widely used as connectors in a variety of aerospace applications.
Rigid-flex PCB
Flexible and rigid board technology are both used in rigid-flex PCBs. These PCBs are light in weight and take up little space. Rigid PCBs' characteristics make them an excellent choice for the aviation industry.
RF PCB
Radiofrequency PCBs are required in the aviation industry. They are responsible for manufacturing the communication devices used by pilots for seamless communication.
High-speed PCB
Signal integrity is influenced by physical characteristics of high-speed PCBs such as layout, packaging, and interconnection. High-speed PCBs are used in the aviation industry to manufacture highly reliable communication devices.
Metal Core PCB
Metal is visible at the core of the metal core PCB. Metal core PCBs are mostly made of aluminum, copper, and steel alloy. These PCBs can manage heat very efficiently, and they are used in the aviation industry to increase heat dissipation.
Aluminum PCB
Aluminum PCB dissipates heat very efficiently and is not more expensive. Airplanes generate a significant amount of heat during the compression and decompression processes, and aluminum PCB boards dissipate it.
HDI PCB
HDI PCBs, or high-density interconnects, can help to make lighter and faster products. These PCBs can incorporate Microvias by utilizing blind vias.
Applications of PCB for Aerospace Electronics
UnitePCB provides innovative PCB solutions as well as sensors for aerospace and defense applications. Our components are commonly used in the following aerospace industries:
● Power Converters and Supplies
● Power transformers
● Electrical Transmission
● Navigation systems
● Temperature sensors
● Control tower systems
● LED Lighting systems
● Audio interface applications
● APU (Auxiliary Power Units)
● Radio communication systems
● Radar and monitoring systems
● In Flight entertainment systems
● Cockpit & Board Instrumentation Control System
● Energy Management
● Seat Systems and Modules
● Avionics
● Equipment for satellites
● Electronic Flight Instrumentation
● Drones
● Helicopters
Aerospace PCB Quality Assurance
UnitePCB recognizes the importance of high-quality printed circuit boards in the aerospace industry. We assemble high-quality boards at a reasonable price and with quick turnaround times. When you work with us, you can expect the following advantages:
Parts that are long-lasting
We know that aerospace and military equipment are subjected to extreme weather and temperature conditions. As a result, we make certain that we only use materials and components that can withstand such environments, sourced from industry leaders.
Services that are Certified
When it comes to electronic devices, the aeronautics industry has very strict standards. We make certain that the PCBs, we design and assemble, produce accurate and dependable results. Our PCB production services are ISO 9001 quality certified.
Team with Experience
While UnitePCB is a young company, our team is comprised of industry veterans. Our engineers and production personnel have extensive experience assembling printed circuit boards for a variety of industries.
Innovative Technologies
We use cutting-edge technology at our facilities to improve precision and efficiency, allowing us to assemble fully SMT machine-placed boards and deliver them to customers in a matter of days.
Our Aerospace PCB Assembly Capabilities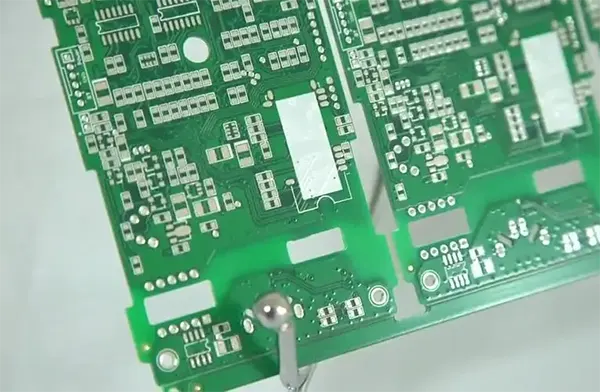 Our aerospace PCB Assembly capabilities include:
● Powerful PCB design capabilities.
● Using the correct material in accordance with specifications.
● Special radiation and thermal considerations ensure the PCB can withstand harsh environmental conditions.
● Tough testing, including thermal and vibration tests.
● Conformity to the highest industry standards.
To manage the complex product requirements of aerospace customers, we have the necessary value-engineering expertise, dedicated program management, and best-in-class quality and IT systems. We use high-quality thermal compounds to insulate heat sinks, pad the printed circuit board, and reduce vibration issues caused by pre-tinning stranded wires with extra spacing between components. It also assists aerospace printed circuit boards in maintaining terminal profile current and ensures adequate solder quality for accurate coating. Before finalizing, we inspect the military aerospace PCB Assembly for thermal profiles, reflow heat settings, wave soldering process, and J-STD compliance. Our manufacturing facilities are certified and licensed to provide complete turnkey PCB aerospace solutions.
Overall, we provide high-quality PCB assembly thanks to our advanced manufacturing, testing, and validation processes. Our manufacturing facilities are certified and licensed to provide complete turnkey PCB aerospace and military solutions.
Why Choose Our Production Assembly Services?
We are a proactive aerospace printed circuit board assembly solution provider. We provide a full range of value-added electronics manufacturing services for the aerospace, military, aviation, commercial, and other markets, including layout, design, integration, PCBA, and full production runs.
Our quick turnaround time is another significant advantage we provide. This improves your time-to-market and gives you a competitive advantage. Because we offer both prototype quantities and large production runs, you can rely on us for all of your needs.
We have extensive experience with specialized PCBs, such as those used in aerospace PCB assembly, which makes us an ideal partner. Aside from producing excellent PCBs, we also provide excellent customer service. We provide regular updates and respond to your concerns with complete professionalism and honesty.
All you have to do is get in touch with our team and tell us exactly what you need. We will make certain that we provide you with a customized quote that is extremely cost-effective.