Medical Device Equipment PCB Manufacturer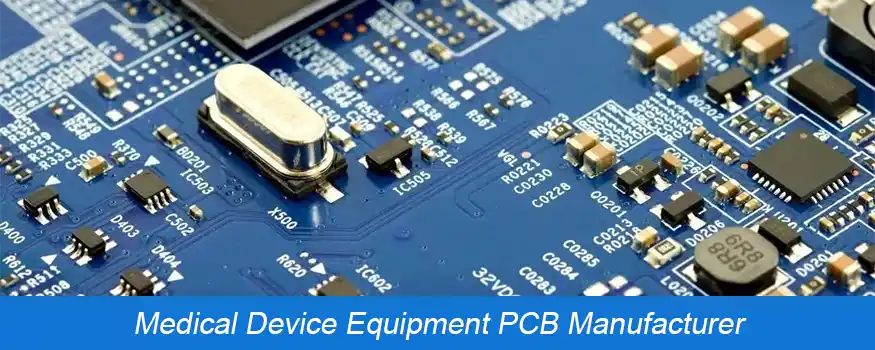 Electronics and related technology are critical to the advancement of modern medicine and medical equipment. Electronic evolution has an impact on almost every process in modern medicine. As medical technology has become more computerized, many diagnostic and treatment methods have come to rely on PCB. These printed circuit boards require small, high-density circuits to package a large number of connections into a tiny area, which helps make the product reliable and accurate.
When it comes to circuit boards, the medical industry expects the highest quality, precision, and dependability. Our engineering and production teams are experts in all aspects of medical-grade PCBs, including IPC Class II and IPC Class III specifications, as well as HALT/HASS testing. We provide strong PCB solutions that exceed all of the specific requirements of a medical device in order for our customers to obtain UL, FDA, IEC, and other required approvals. We have the expertise needed to manufacture high-volume production runs for medical printed circuit boards that include complex designs for implantable devices, patient monitoring, CT scans, and many others, backed by decades of experience engineering and manufacturing high-technology rigid, flex, and rigid-flex PCBs.
Technologies for medical PCBs
As has already occurred in other fields of electronics, the current trend for electro-medical devices is to develop ever smaller products with ever greater component density. Obviously, this has several implications for the printed circuit board's design, such as the arrangement of the components and their relative distances, the length and distance between the traces, and the PCB's thermal dissipation. As a result, the margins of error in board design have shrunk dramatically, necessitating greater flexibility both during the design and production phases.
A PCB technology that can meet this need is one that allows for the creation of high-density connection boards (HDI). The area available for routing the traces, which are increasingly close to each other, is reduced by reducing the size of the PCB and increasing the number and complexity of the implemented functionalities.
Flex and rigid flex printed circuit boards are another popular technology in medical PCBs. This is due to the fact that medical devices frequently do not conform to the typical shape and size of traditional PCBs and must fit into the smallest possible area while maintaining the same levels of reliability and durability. Flexible PCBs are made of lighter materials, which reduces the device's overall weight. The ability of these PCBs to bend enables the optimization of available space and production costs, allowing the designer greater freedom in choosing the case's shape. Although the design of a flexible PCB is more complex than that of a rigid PCB, developing an ergonomic and robust device becomes much easier. In fact, flexible PCBs outperform rigid PCBs in many medical applications, particularly wearable applications. Furthermore, flexible PCBs can be interfaced with rigid boards using thin flat cables rather than tall and bulky connectors.
Many wearable devices, such as those that monitor vital signs for training, fitness, or clinical purposes, are currently being developed with non-standard PCB form factors, such as round or elliptical. At times, the PCB can form completely irregular shapes. The integration of flexible and rigid-flexible PCBs (very compact and with high component density) enables designers to manage the most disparate forms of printed circuit boards with ease.
Following are the technologies used in the medical PCB assembly:
HDI / via-in-pad technology
Via-in-pad is a design that inserts the via within the copper pad and is commonly used to save space on the PCB. When using in-pad technology, the PCB may provide up to 50% more space for component placement. The extensive use of via in pad by PCB engineers has resulted from the pursuit of smaller electronic goods and more acceptable pitch devices.
Other vias, such as blind and buried vias, help to save space and increase component density, but via-in-pad remains the best option for PCBs that require high speed and high dissipation.
Surface Mount Technology
Surface mount technology, or SMT, is used in almost all commercially manufactured devices today because it provides significant benefits during PCB manufacturing and allows significantly more electronics to be packed into a much smaller space due to the smaller size of SMT components. Aside from compactness, surface mount technology (SMT) allows for automated soldering and PCB assembly, which improves dependability and saves money.
PCB Fine Lines And Spaces
The next generation of portable electronic devices will rely heavily on high-density interconnect (HDI) printed circuit board technology, which includes tiny lines and spaces (2 mils and below). This method has several advantages over traditional technologies, including smaller circuit board sizes, improved routing, and lower fabrication costs.
What Types of Medical Devices Use PCB Assembly?
PCB assembly is used in many medical devices. The medical application of PCBs is growing as electronics become more efficient and concentrated.
Medical Implantable Devices
The PCB is a complex component of a medical implantable device. Due to the delicate nature of the implant and what it is intended to accomplish for the patient, there is no universal standard to which all PCBs must adhere. Implantable medical devices include the following:
● Cochlear implants enable hearing-impaired people to process sounds and hear. For some, it was the first time in their lives.
● Implanted defibrillators aid in the protection of people who are predisposed to cardiac problems from sudden trauma.
● A Responsive Neurostimulator (RNS) is a brain implant that is used in people with epilepsy. RNS is often used as a last resort by epileptics who do not respond well to medication to control their seizures. This device continuously monitors brain activity. When it detects abnormal brain activity, it will deliver an electric shock.
Typically, the client provides specifications to the PCB maker based on the needs of the patient as well as the unique implementation of the implant.
Medical Imaging/Diagnostic Instruments
Medical imaging and diagnostic devices are critical components of modern healthcare delivery. PCBs are found in a wide range of medical imaging and diagnostic devices, including:
● MRI Scans (Magnetic Resonance Imaging)
● CT (Computerized Axial Tomography)
● Ultrasound apparatus
Physicians and healthcare professionals rely on the information provided by these advanced imaging techniques to guide their treatments in the future.
Monitoring Instruments
PCB technology is also used in healthcare monitoring devices. Medical PCB is used in the following devices:
● Physical temperature monitor
● Blood glucose monitors
● Blood pressure monitors
PCBs are used in a variety of devices, including implantable devices, medical imaging devices, and monitoring devices. Here are a few other examples:
● Heart pacemakers
● Heart monitors
● Nerve Stimulator Unit
● EMG activity systems
● Peristaltic infusion technology
● computed tomography with X-rays
● Flow rate and dispensing systems
● Electrical muscle stimulation equipment
PCBs used in medical devices are specifically designed for medical instrumentation, as well as to meet a wide range of lab and care settings, as well as testing scenarios.
Applications and Types of PCBs for the Medical Industry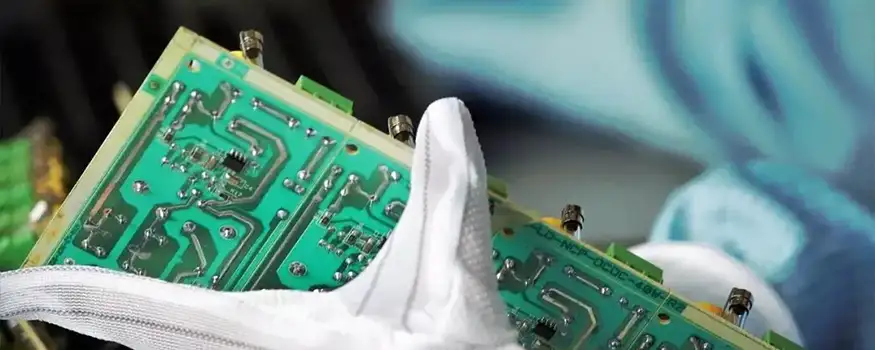 The applications of printed circuit boards in the medical field are numerous and expanding. Medical printed circuit boards can be found in a variety of applications ranging from pacemakers, defibrillators, and heart monitors in the case of cardiovascular medical specification PCBs to medical imaging systems, MRIs, CT scans, ultrasonic equipment, and more. PCBs are also used in medical devices such as body temperature monitors, blood glucose meters, and electrical muscle stimulation equipment.
Because the internal computer circuits for many medical devices must be very small in order to fit inside the device, businesses in the medical device industry frequently require high-density interconnect PCBs, or HDI PCBs. These printed circuit boards cram a lot of connections into a small area, allowing for a smaller board that can be fitted into a smaller device.
Medical professionals will frequently choose flex or rigid-flex PCBs for their critical medical devices. This is because medical devices frequently do not conform to standard PCB shape and size standards, and medical device professionals will want to ensure their printed circuit boards can fit into as small an area as possible while remaining damage resistant.
Our Capabilities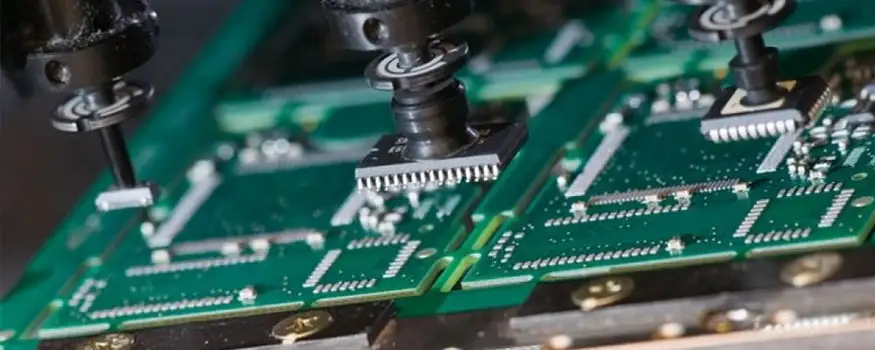 UnitePCB regularly assists medical instrumentation engineers and designers by providing complete medical device PCB fabrication and engineering support to bring your product to life. Medical devices can benefit from our ability to produce high-frequency and high-density interconnect PCBs.
Learn more about how our PCB capabilities can help you get from concept to market by reading on:
● Prototyping: If you have a new product or a design revision, UnitePCB can assist you by providing PCB prototypes for testing the design and PCB before going into production.
● Engineering support: Our UnitePCB team provides engineering support to customers on a regular basis, consulting with them to ensure PCB specs fit the budget and end application. Design Rule Check, Design for Manufacturability, cost consulting, stackup design, surface finish consulting, and laminate and raw material considerations are just a few of our top engineering solutions. All of these services imply that we can assist you in crafting PCBs that meet both your financial and quality requirements.
● Fabrication: In addition to assisting our customers by providing engineering solutions and prototypes, we can supervise the fabrication process. Because the PCB manufacturing process is complex, we have long-standing strategic partnerships with domestic and international PCB facilities that can provide our customers with high-quality products at a reasonable price. Boards are always manufactured by a factory that is best suited to the type of PCB, complexity, and technology involved.
● Lifecycle: After your PCB has gone through the engineering and fabrication processes, you can still count on UnitePCB to assist you once it hits the market. Because we are committed to assisting you throughout the lifecycle of your PCB, we will be available to you after the sale if you have any PCB issues or require an analysis. We also put any PCB we sell through a series of quality assurance checks to reduce the possibility of future PCB issues. UnitePCB can manage customer board modifications so that our customers do not have to.
Why Should You Choose UnitePCB for Your Medical Device PCB Manufacturing Needs?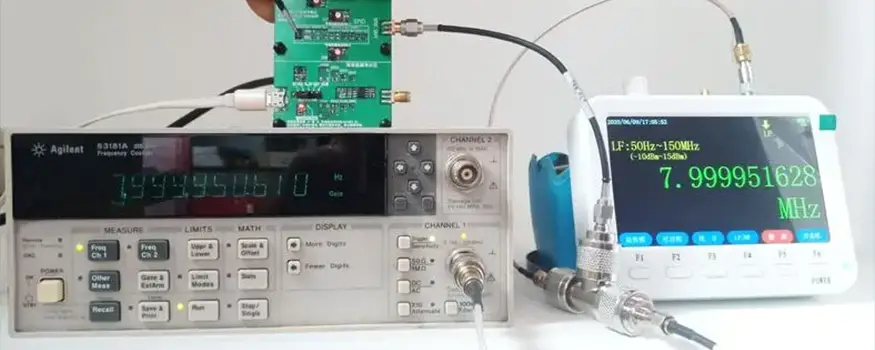 UnitePCB has a 10-year history of providing medical PCBs to customers, a thorough understanding of all aspects of medical printed circuit boards, and a reputation for excellence.
We provide one-stop medical PCB services by collaborating closely with you throughout the project, from PCB design to manufacturing, assembly, and testing, as well as supply chain management and after-market service. Whether you require medical PCBs in HDI, copper, aluminum, or ceramic materials, UnitePCB can always meet your needs and guarantee the quality of our medical PCBs. We are ISO9001:2015, ISO1:4001, and ISO:13485 certified, which means that our quality system and manufacturing process can meet high standards in the medical industry.
UnitePCB is committed to providing the best medical PCBs manufacturing and assembly services to help our clients bring critical medical equipment to market as soon as possible, from personal medical devices and patient monitoring devices to diagnostic imaging devices and laboratory medical equipment.