Medical Device Equipment PCB Manufacturer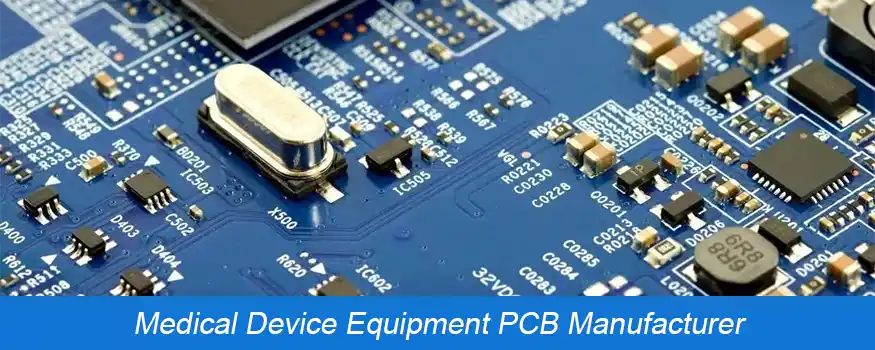 Medical PCBs are used for making various medical equipment and machines. The reliability and safety of Medical PCB assembly are of utmost importance as they directly impact human healthcare. For this reason, medical device manufacturers often integrate high-quality printed circuit board assemblies within them to ensure they are accurate, fast, and durable.
The medical industry demands the highest standards of quality, precision, and reliability when it comes to their circuit board needs. Unitepcb has been supplying custom printed circuit boards (PCBs) for medical devices for more than 20 years, and we've consistently ensured every board meets the highest quality standards for the medical community. Our quality assurance standards include various requirements around specialty materials, cleanliness, stringent processes, and support for a host of product types.
Backed by decades of experience of engineering and manufacturing high-technology rigid, flex, and rigid-flex PCBs, we have the expertise needed to manufacture high-volume production runs for medical printed circuit boards that include complex designs for implantable devices, patient monitoring, CT scans, and many others.
What Is Medical PCB?
Medical PCB is a type of PCB used for making medical equipment and facilities. Because of the sensitivity of the medical field, medical equipment and facilities should be precise and accurate. This is mainly because the lives of people are at stake when these equipment and facilities are used on them. To have precise and accurate medical equipment, it needs to be built on accurate and highly reliable medical PCBs.
Printed Circuit Boards and Its Role in Modern Medical Technology
PCBs are fundamentally critical in the fields of medicine and healthcare. As innovation has moved forward into the future, diagnostic, treatment and research strategies have progressed toward becoming automated. This means there is more work for PCBs to do in the field of medical devices and equipment.
The roles that PCBs play in medicine and healthcare is huge, and it's only getting bigger. Medical PCBs are used in the cardiovascular field, for heart-related applications, like pacemakers. They are also used in medical imaging applications, like in MRIs. Third, they can be found in monitoring devices and gadgets such as body temperature monitors. There are countless PCB assembly solutions for the medical industry.
Types of Medical Device Printed Circuit Boards
Printed circuit boards (PCBs) are the foundation of modern electronics. They electrically connect and mechanically support electronic devices. PCBs are fabricated with an electrically conductive material—typically copper—and are a necessity for nearly all electronic products. They can be as simple as one layer of circuitry, or sometimes very complex with dozens of layers, depending on the application.
The medical industry typically depends on three types of PCBs for medical devices: rigid, flex and rigid-flex. Rigid PCBs are usually the most cost effective electronics packaging solution. Flexible PCBs are an effective solution for limited space applications and can be bent hundreds of thousands of cycles without failure. They are ideal for medical devices and wearable electronics and offer great connectivity and packaging options to other electronic components.
Rigid-flex PCBs consist of a combination of rigid and flexible board components. The rigid portion is ideal for mounting and connecting components in densities mimicking rigid PCBs. While the flexible portion allows the board to bend or fold to fit into small enclosures and eliminate the need for connectors and cables between hard boards.
The medical products with HDI as the main board, referred to as the control system circuit board (Control PCB) is generally used to implant small modules inside the body of patients. As we all know, HDI has the ability of high-speed data transmission, so as to provide medical staff with the direction of diagnosis of patients. Therefore, the medical industry needs it!
Factors to Consider When Designing Medical Grade PCBs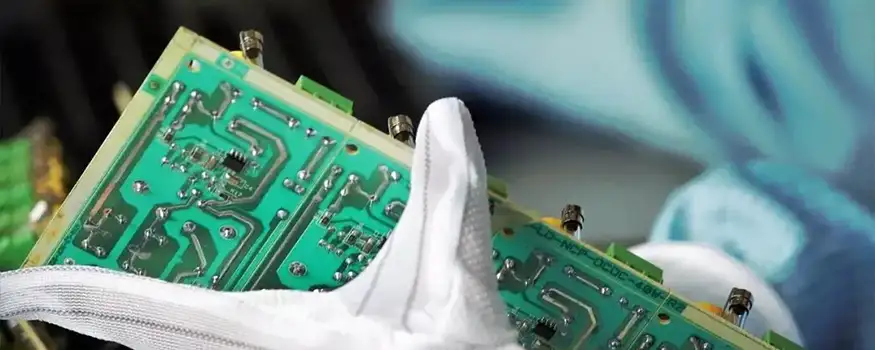 As you look for the right PCB materials and specifications for your medical equipment and devices, you'll have many different options to consider. By selecting the right PCB specifications for your medical device, you can receive the best performance possible. Check out some of the main PCBs used in the medical field and some of the top factors that make particular PCBs a good choice for certain applications below:
● Flexible PCBs: Flex PCBs are a top choice for many medical devices. Since medical devices are often placed in locations requiring flexibility, the malleable nature of flex PCBs makes them a great option. When a medical device will be folded and wrapped, turn to flex PCBs.
● Flexible aluminum PCBs: While flex PBCs are appropriate for many electronic medical devices, some high-power devices need a more powerful PCB. Flexible aluminum PCBs are perfect for high-power applications as they feature heat transfer qualities. Some top applications for these boards include scanning and surgical lighting applications.
● PCB microcircuits: Another factor you might want to consider is whether you want to utilize flexible PCB microcircuits. Like flex PCBs, PCB microcircuits are malleable, but they separate themselves by allowing you to utilize even smaller PCBs with greater performance. Due to their design, PCB microcircuits are often used in small medical devices, such as industrial sensors, wearable technology and hearing aids.
● Polyimide PCB material: As you look for the right base material for your PCB, Polyimide is often a great choice. Polyimide PCB materials feature excellent tensile strength and flexibility. These materials are also highly durable, very thermally stable and chemically resistant, making them perfect for some medical devices, such as prosthetics and implants.
● Ceramic PCBs: Ceramic PBCs are a great choice for organizations using medical devices with circuits featuring a low coefficient of thermal expansion and high thermal conductivity. These PCBs can operate in extremely high temperatures, provide incredible high-frequency performance, easily implement high-density tracing and offer tough chemical erosion resistance.
● Rigid-flex PCBs: A rigid-flex PCB combines the benefits of flex circuits with the durability of rigid PCBs. The flexible materials sit in between rigid layers with conductors and are plated through holes to link them with other layers. These boards offer more durability than flex boards without the weight and size of rigid boards, presenting more design versatility. They're common in applications like consumer electronics, lighting, contract manufacturing, instrumentation and more.
Assembling Medical PCB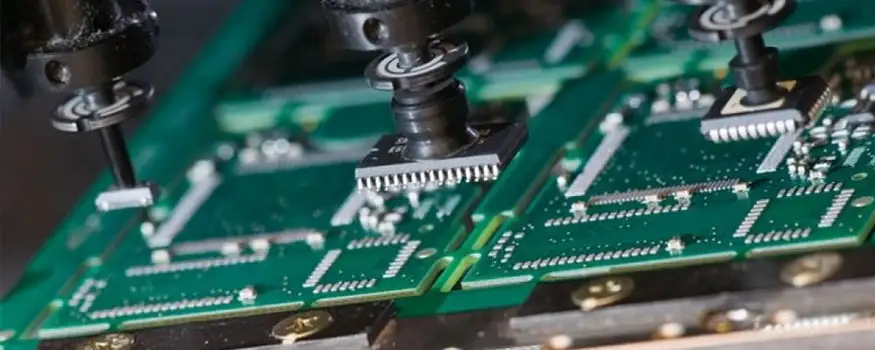 After designing and fabricating the PCB, the next step is the assembling of the PCB. During the PCB assembly process, various electronic components are soldered onto the fabricated board. This is done so that the PCB can function to achieve its intended purpose. This is because the fabricated PCB board by itself cannot perform its intended function.
Certain important factors need to be considered before starting the PCB assembling process. These vital factors include the type of circuit board, the characteristics of the PCB parts, and the function of the board. By then, before assembling, you need some vital tools to aid you in the process. Some of the vital assembling tools you would need include testing equipment, soldering machine, SMT equipment. Other important materials needed are solder wire and solder paste.
Due to the sensitive nature of the medical field, it is super important to conduct a design for manufacturability test before assembling the board. Design for manufacturability test is done to identify and correct any challenges with the design before starting the real assembling. The main goal of DFM is that the final medical board would function as required after the assembling.
Factors to Be Considered While Designing and Assembling Medical PCBs
● Consistency: The prime requirement of a Medical PCB is to provide reliable output each time it is used, as it can affect human life. Hence precision is an important factor in designing a medical PCB.
● Safety: Some medical devices are used as wearable or implantable tiny circuits on the human body. Protecting the patient against any hazards due to extreme temperature or vibration is a basic requirement in the medical PCB design.
● Convenience: User-friendliness is an essential factor while designing a medical PCB. The easy accessibility and durability of the product have a significant impact and have to be considered here.
● Lifespan: On-board battery or power design has to be done efficiently to ensure a long lifespan of the medical equipment. Understanding the frequent failure points and designing a robust product can improve the device's lifetime. For information on preventing circuit board corrosion click here.
We can address all the above factors, by following the medical PCB standards and regulations.
Applications of PCB Assemblies in the Medical Device Industry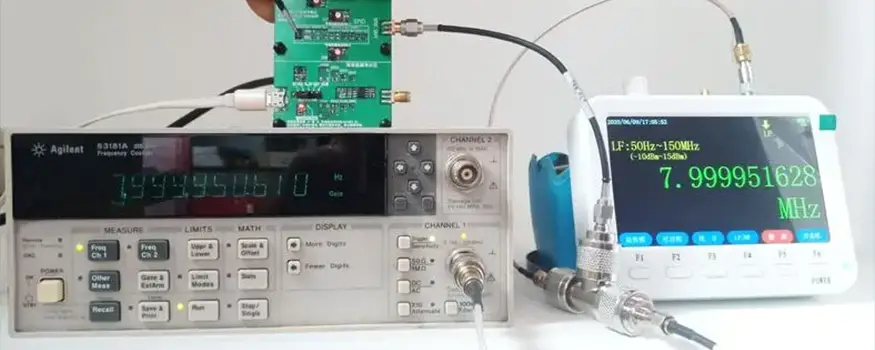 Due to the many types of PCBs, you can find them used in various applications in the medical industry. The following represents a few medical applications utilizing printed circuit boards:
● Ventilators
● Sterilization Equipment
● Hospital Communication Equipment
● Medical Testing Equipment
● Emergency Vehicle Equipment
● Blood glucose and pressure monitors
● X-ray computed tomography
● Heart monitors
● Blood pressure monitors
● Heart pacemakers
● Body temperature devices
● CT scan systems
● Ultrasound equipment
● Ultrasonic technology
● EMG activity systems
● Response neurostimulators
● Monitoring devices
● Digital X-ray equipment
● Flex and rigid-flex interconnects for sensitive equipment
● Flow rate and dispensing systems
● Body temperature monitors
● Imaging equipment
● Wearable medical devices
● Ultra-HDI circuit boards and cables
Choosing the Right PCB Manufacturer
Unitepcb has been providing the medical equipment industry with PCB electronic assembly services and contract manufacturing since 2006, Our engineering and production teams have expertise in all aspects of medical-grade PCBs, including an intimate knowledge of the IPC Class II and IPC Class III specifications. We provide robust PCB solutions that exceed all the specific requirements of a medical device to ensure that our customers can get UL, FDA, IEC, and other necessary approvals.
As a result, we are an electronic medical device manufacturer that is uniquely equipped to help you bring to market reliable pumps, robotics, power supplies and other medical devices. If you'd like to partner with us on your next product or project, contact us today.