Quality Isola PCB Manufacturers & Suppliers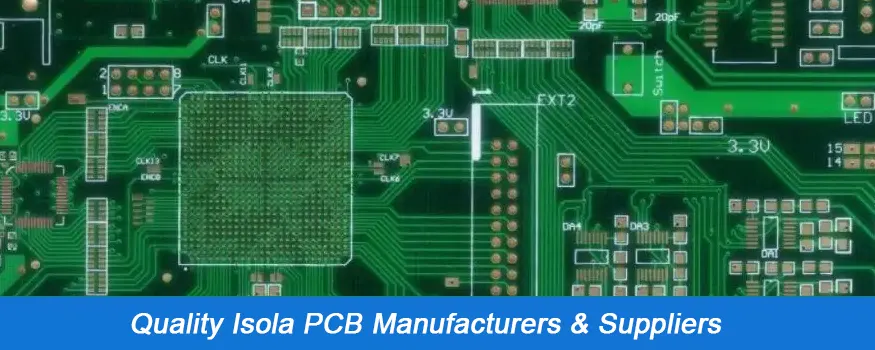 PCB refers to a surface-mounted Printed Circuit Board that contains conductive and insulating layers. They serve as the foundation for various networking devices, upon which all electronic components are assembled in the proper order. Isola is a global material sciences company that specializes in the design and production of copper-clad laminates and dielectric prepregs for multilayer PCB fabrication. UnitePCB is China's leading lsola PCB manufacturer. We provide a wide range of high-quality lsolaPCBs to help you grow your PCB assembly installation business and projects.
What is Isola PCB?
Isola is a global material sciences company that specializes in the design and production of copper-clad laminates and dielectric prepregs for multilayer PCB fabrication. Since the company's inception in 1912, Isola has provided high-quality and innovative solutions. Isola is the only laminate provider with research and development capabilities in the United States, Europe, and Asia, and it has a long history of success.
How Many Different Types of Isola PCBs Are Available to You?
Isola PCBs are the most popular boards because they can be used for many different things. If you use a specific type of Isola PCB for your application, it will be more accurate and work better for your needs.
The different types of Isola PCBs include:
● Chip description PCBs
● Double-sided Isola PCBs
● Communication Isolation
● Electronic Circuit Boards
● Motherboard PCBs
● Electrical Assembly Boards
● Medical Device PCBs
● Small Device PCBs
● Gold Plated PCBs
● Multi-layer Isola PCBs
● Polyester Glass PCBs
Properties of Isola PCB
Isola PCB has consistent lamination characteristics that contribute to its high thermal performance. Isola PCB has the following notable properties:
● Strength maintenance: Isola PCB has a TD value (decomposition temperature) of up to 500°C, making it extremely resistant to high temperatures. High TD values cause mechanical and electrical resistance. It also has excellent heat dissipation properties.
● Efficient in processing: Because the TD value in Isola PCBs is high, the process is efficient. The value of TD reflects the fragility.
● No delamination: Isola PCB is machine processed. As a result, this equipment does not experience partial layer separation. Ultimately, no blisters are seen on these products. Isola takes the PCB denomination very seriously when manufacturing the boards.
● High moisture absorption: Isola PCB withstands highly humid surroundings. Their work will not be affected even if they are exposed to wet environments.
● Long lifespan: The Isola PCB is mechanically protected by a resin system that is an excellent insulator even in harsh environments. Epoxy and polyurethane are used in this resin system. When these two liquid components are combined, their stiffness increases to the point where they are completely fixed. This entire combination increases the life span of Isola's PCBs.
Materials Used in Isola PCB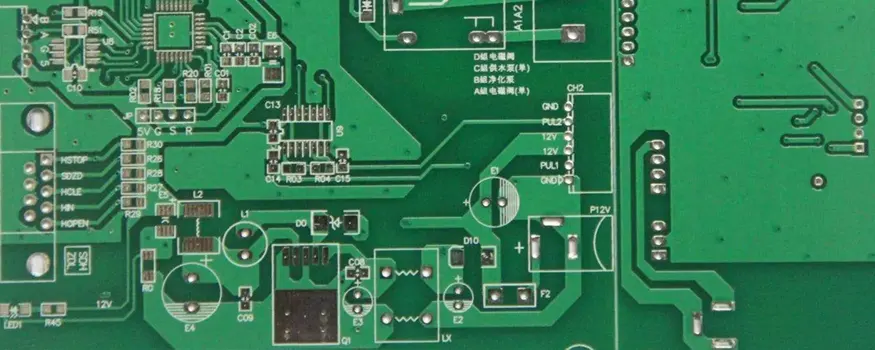 Any product's material reflects its efficiency, performance quality, and effectiveness. The materials used in Isola PCB construction are;
Prepreg
It is a macroscopic mixture of fiber and resin matrix that is cured by pre-impregnating the fiber with the resin matrix at high temperatures and pressures. The hot melt process is an efficient way to create prepreg.
The prepreg is a dielectric material that must be included in the designing and manufacturing of PCBs because it acts as a bonding material. Prepreg acts as an insulator and holds two cores or a core and a copper foil when multilayers are added to the Isola PCB. The use of prepreg in the PCB manufacturing process is critical for maximum strength, uniformity, and laminate thickness control.
Clad Copper Laminate
A base material used for board fabrication is copper-clad laminate. This material is laminated on both sides of the prepreg thin layer. This is done in extremely hot weather. It is critical to consider size, appearance, electric performance, environmental performance, chemical performance, and physical performance before purchasing a copper-clad laminate.
This is due to the fact that the desired end design can be accomplished effectively and efficiently. Using copper-clad laminate in the PCB manufacturing process is critical for maximum transmission speed.
What Is the Difference Between Isola PCB and Rogers PCB?
Rogers PCB and Isola PCB are similar in that they both provide exceptional dimensional stability, which is critical in the construction of diverse dielectric multilayer PCB.
They are widely used in high-speed applications such as high-speed electronics, communication devices, and aerospace satellites, to name a few. Nonetheless, due to the flame retardant properties of its prepreg materials, Isola PCB guarantees high thermal reliability.
On the contrary, the majority of Rogers PCB materials are non-brominated, implying that they lack flame resistance.
Isola's Materials & Applications
High-performance materials from Isola are used in the following markets and industries:
● Automotive and transportation
● Communication and networking
● RF and microwave
● Aeronautics and defense
● Computers, storage devices, and peripherals
● Consumer electronics
● Medical, industries, and instrumentation
Why Choose Unitepcb as the Manufacturer of Lsola PCBs?
Isola PCB is the most versatile and sophisticated electronic application used in computing and networking communications infrastructure. Furthermore, it is regarded as the most demanding electronic equipment in the world's leading technology. Because we use Isola materials, all of our PCBs are high-performance. Isola PCB from UnitePCB is widely used in electronic end-markets like high-end consumer electronics, computers, and networking and communications equipment.