Professional Nelco PCB Manufacturer and Supplier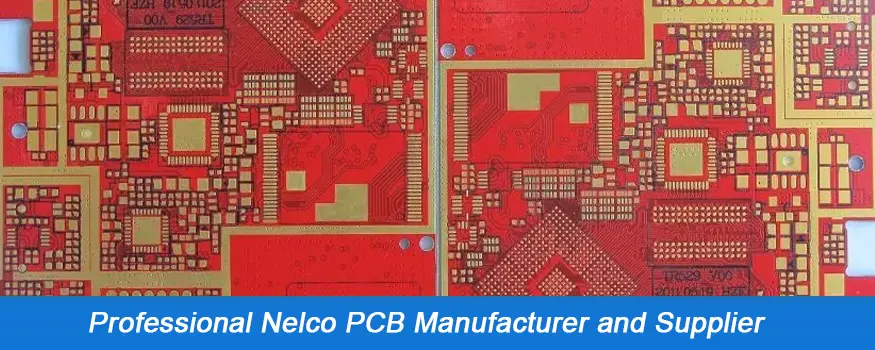 Nelco is a leading global designer and producer of electronic materials used to fabricate complex multilayer printed circuit boards and interconnection systems. When it comes to printed circuit boards, Nelco manufactures superior thermal and mechanical performance materials, making them ideal for high-frequency and high-performance boards. All of our Nelco electronic materials are RoHS compliant.
Unitepcb manufactures Nelco PCB with high-technology RF and digital microwave mainly for internet and telecommunication structure. Unitepcb Nelco PCB offers excellent CAF resistance and thermal reliability for lead-free assembly compatibility.
Nelco Printed Circuit Board
Nelco PCB implies a printed circuit board built using Nelco materials. Such a printed circuit board provides an outstanding thermal and mechanical performance. It is appropriate for multi-layer and high-speed digital printed circuit board applications. However, it is important to note that Nelco produces both printed circuit boards and RF/microwave industry materials. So what constitutes the materials from Nelco?
The PCB materials from Nelco include Prepreg materials, Nelco laminates, among other fundamental components of the PCB, and RF/microwave. Such materials offer excellent and high thermal reliability and CAF resistance. Additionally, the materials are compliant with RoHS regulations besides proving compatible with lead-free assembly.
What Are the Main Properties of Nelco PCBs?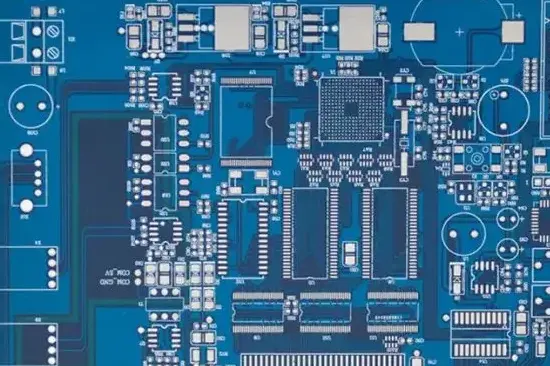 Nelco PCB features great thermal and mechanical properties. This board is suitable for applications that require signal integrity and precise impedance control. The main properties of Nelco PCBs include:
Lead-free assembly compatibility
Nelco materials are suitable for assemblies with a 245°C reflow temperature. However, the reflow temperature can increase to 260°C. This depends on the construction and design processing.
High and loss speed
Nelco PCB has low dielectric constant and dissipation factor. Therefore, this allows it to have low signal distortion and fast signal propagation. This is suitable for high-frequency and high-performance applications. Also, this PCB is ideal for applications within the range of 1-10GHz frequency.
Great thermal stability
Nelco boards maintain great thermal stability. This property explains the ability of Nelco material to resist heat. Also, the glass transition temperature is above 210 °C.
Conductive anodic filament (CAF) resistant
This property makes Nelco boards ideal for RF and digital applications. Also, it provides long-term dependability for these applications.
Wide range of constructions
This PCB is available in different constructions. Also, these constructions vary from copper weights to glass styles. Furthermore, they are available as a 2 mil system.
Types of Nelco PCB
● Single-Sided PCB: Nelco Single-sided PCBs are designed to contain only one layer of conductive material only and are best suited to low-power or low-noise applications.
● Double-Sided PCB: Double-sided Nelco PCB is two-sided traces on one side and conductive copper on the other side. Attach copper and other materials on both sides of the PCB.
● Multilayer PCB: A multilayer printed circuit board technology that allows you to have a circuit board with at least three or more layers of material in the center of the PCB.
● Rigid PCB: Rigid Nelco PCBs have solid, inflexible features that prohibit them from being twisted or deformed to interconnect electronic components in electronic devices.
● Flexible PCB: Flexible-based PCBs that are printed in a patterned arrangement of components. Designed to be used in tight spaces and to be printed on a flexible substrate.
● Rigid-Flex Nelco PCB: Rigid-Flex Nelco PCB is a combination of rigid and flexible circuit boards that are permanently combined. Promotes both stability and flexibility.
Is there Difference between Taconic PCB and Nelco PCB?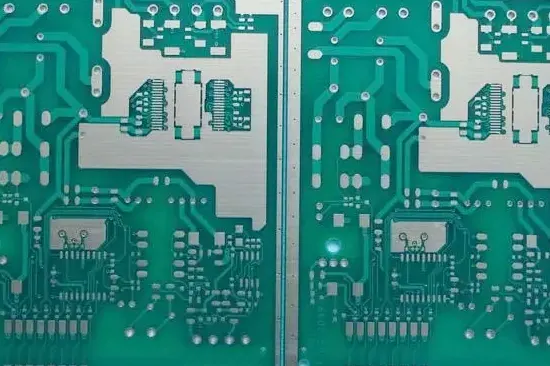 The major difference between Taconic PCB and Nelco PCB is the main type of material used in the circuit board.
Taconic PCB mainly use PTFE laminate material. Nelco PCB applies a variety of materials including high-speed epoxy, FR-4 and High-Tg materials. It also uses enhanced materials like cyanate ester, BT and polyimide.
However, all these PCB materials are high-Frequency laminates that ensure very steady dielectric constant and low dissipation factor.
Designing Your Nelco PCB
Unitepcb can provide you with a complete Nelco PCB design. Your proposed Nelco printed circuit board design will be used as a reference from which we will prototype, fabricate and assemble your printed circuit board.
Therefore, it is helpful for customers to consider defining and detailing specific aspects of the PCB design before sending orders to the PCB manufacturer.
Key aspects of Nelco PCB design considerations include PCB stacking, copper traces, through-hole types, board materials (including Nelco PCB finishes), selection of PCB components, power and signal integrity, and design rules.
Why Choose Unitepcb's Exemplary Nelco PCBs?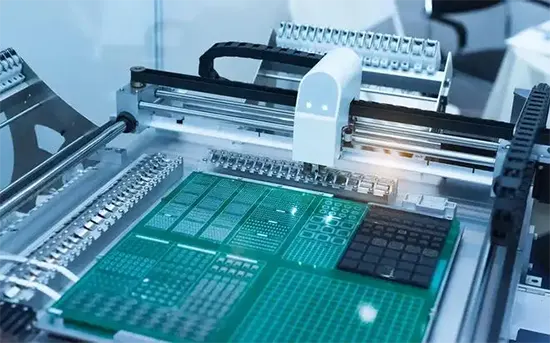 There are many reasons to choose Unitepcb's exemplary Nelco PCBs. Here are just a few:
● Quality: All of our PCBs are manufactured to the highest standards, using only the best materials. This results in a product that is reliable and built to last.
● Service: We offer a personalized service to all of our clients, ensuring that you receive the best possible advice and support throughout the manufacturing process.
● Flexibility: We understand that every client has different requirements, and so we offer a flexible service that can be tailored to your individual needs.
● Value: We believe that quality should not come at a premium, and so our PCBs represent excellent value for money.
Unitepcb – Your Quality Manufacturer of Nelco PCBs
Unitepcb has more than 10 years of experience in manufacturing Nelco PCB. Therefore, you can assure that Unitepcb can give you a total solution for your Nelco PCB needs. Our Nelco PCB is a quality-based PCB component that adheres to the needed qualifications. It includes the ISO9001:2008, RoHS, REACH, ISO9001:2015, UL(E477880), and ISO14001:2015 certifications. Besides, it also complies with product surveillance, just like the IPC class 2 and 3.
You are free to send us your good feedback, inquiries, suggestions, and layouts for your preferred Nelco PCB. We accept OEM and ODM services. Unitepcb's delivery team is professional in handling all your orders and delivering them as soon as possible. We can work professionally, genuinely, and impressively!