Quality Taconic PCB Manufacturers and Suppliers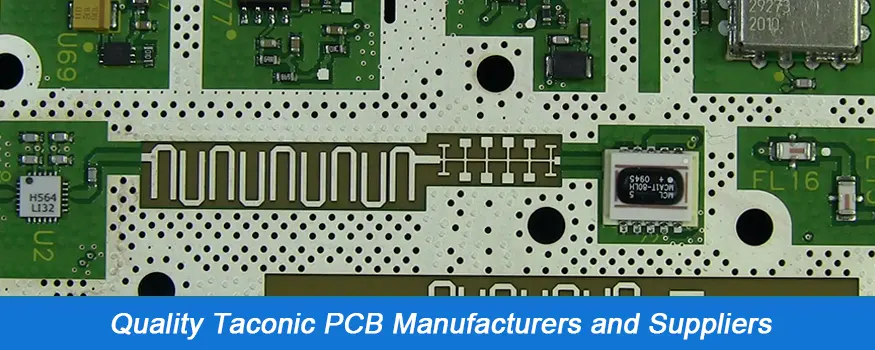 Taconic substrate material for use in the Printed Circuit Board (PCB) manufacture specializing in Radio Frequency markets. This printed circuit board features low dielectric loss and electrical signal loss which makes them an ideal option for several applications. As the outstanding Taconic PCB manufacturer in China, Unitepcb can provide the all-in-one solution for your Taconic PCB needs.
What is Taconic PCB?
It's a type of PCB made from Taconic PCB materials that include woven glass reinforced materials and Ceramic-filled Polytetrafluoroethylene.
The PCB is common in high-speed radio frequency laminates applications, typically in communication, microwave electronics, and the aerospace fields. Primarily, this is because of its diminished electrical signal loss and dielectric loss properties.
What are the Benefits of Taconic PCB?
They are composite boards with a minimum line width of 0.075 mm and a dielectric constant of 70. The material is dimensionally stable and can withstand high temperatures. The board has a minimum hole diameter of 0.1 mm and a standard copper thickness range of 0.2 mm to 6.0 mm. Its advantages outweigh its disadvantages.
They are made from a mix of thermosetting and thermoplastic prepregs. Its high level of specialized additives, such as dielectrics and proprietary resin composites, make it ideal for demanding electronic devices. Its low dissipation factor makes it an excellent insulator. It is used in temperature-variable applications such as microwave and RF PCB designs. Its low moisture absorption also makes it a good insulator.
Another advantage of Taconic PCBs is their resistance to environmental changes. In harsh environments, conventional circuit boards often fail to maintain a constant dielectric constant. Taconic PCB materials have a thermal coefficient of dielectric constant, which is a measure of the change in dielectric constant with temperature. The difference between DK is a key performance parameter. A low tCDk value ensures excellent filter and oscillator stability, while a low X-axis coefficient of thermal expansion allows microstrip transmission lines to maintain their tight positional tolerances.
Types of Taconic Laminates
High Frequency Taconic PCB: High Frequency Taconic PCB production is popular for large PCBs such as PCBMay. As an OEM and EMS provider, we can produce these types of PCBs.
HDI Taconic PCB: High-quality laminates and prepregs make up the Taconic HDI PCB. As a result, the cost is also considerable. These PCBs have moisture, grease, and chemical resistance as well.
Taconic CER-10 PCB: Taconic CER-10, PCB comes in a range of surface finishes, including gold, silver, and OSP. Because it is designed to satisfy the needs of power applications, it aids in voltage conversion.
Taconic RF-35 PCB: Customers can create their High-frequency goods with minimal effort by using Taconic PCB (Taconic Rf-35). Taconic products, including the 5G PCB series, are available from Unitepcb to meet your diverse demands.
Taconic TLY-5 PCB: Our Taconic TLY-5 is made of lightweight woven fiberglass and has a dielectric constant of 2.17. This Taconic item is comprised of lightweight, robust woven fiberglass, unlike competitors' goods, which fracture easily.
Taconic TLY-5A PCB: The TLY-5A PCB is another circuit board with lightweight woven fiberglass variation, made by Taconic. This one differs from Taconic TLY-5 in that it has the lowest DF, which ensures signal integrity in HDI boards.
Fundamental Lamination Techniques in Multilayer Taconic PCB Manufacturing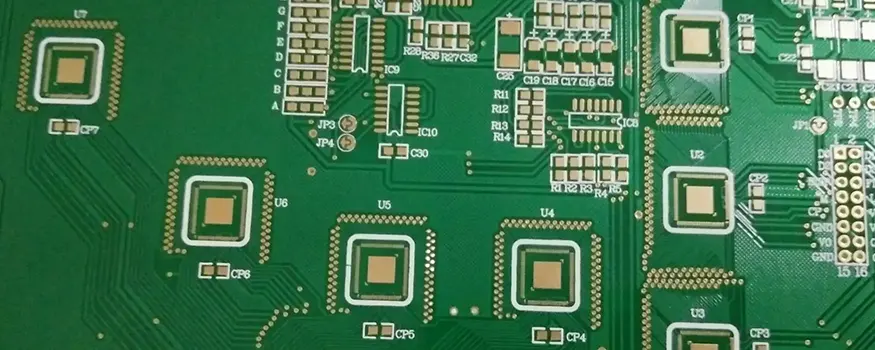 In the manufacturing of Taconic PCB, several types of lamination procedures are utilized. These methods are very vital as they ensure Taconic PCBs go through the right production process.
Multilayer PCBs
These are PCBs featuring multiple trace layers or thin etched boards bonded via lamination. During lamination, the internal PCB layers are subject to extremely high temperatures and pressure.
Double-sided PCBs
They are similar to the PCBS mentioned above regarding the lamination procedure. Also, double-sided circuit board lamination requires a photosensitive dry resist.
PTFE microwave laminates
They are the commonest laminate materials in PCB lamination. Most of these laminates have the following properties:
● Relatively thick tolerance
● Low electrical loss
● Constant dielectric constant
Besides, the laminates are high-quality circuit board materials in radiofrequency PCBs.
Sequential lamination
The lamination technique is handy in circuit boards with at least two subsets.
When Should You Use Rogers PCB Instead of Taconic PCB?
Both Taconic PCB and Rodgers PCB are high-frequency laminates, with both found in the exceptionally low-loss group of laminates. With respect to least incurring losses and highest efficiency, Rogers PCB laminates come second to Taconic laminates.
Although they are closely similar in terms of transmission and electrical properties, Rodgers PCB are ideal for lower frequency applications. Moreover, they are fit for extreme heat PCB applications that need the use of ceramic laminates. The materials are equally vital in minimizing electrical noise to satisfy stringent performance conditions.
Taconic PCB Manufacturing Services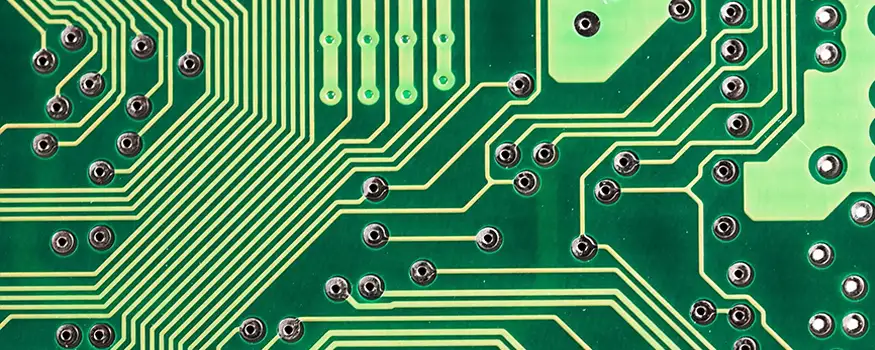 Taconic ADD manufactures PTFE/woven glass substrates for microwave, radio frequency and high-speed digital applications. Applications include LNA, LNB, PCS/PCN antennas, GSM and UMTS antennas, power amplifiers, filters, passive components, automotive cruise control, aerospace guidance telemetry, phased array radar, and more.
Electrical, thermal, mechanical, and behavioral qualities that transcend typical FR-4 materials are required for microwave and RF PCB applications. Microwave/RF PCB Material includes Taconic, Arlon, Teflon, Rogers PCB, and Nelco PCB Material.
We have Taconic laminates material as below: RF-35TC, RF-35A2, RF-35, RF-35P, RF-301, RF-30, TLF, TRF, RF-41/43/45, RF-60A, CER10, TLA, TLC, TLE, TLP, TLT, TLX, TLY, TACBOND and so on.
Why Choose Unitepcb for Your Taconic PCB Provider?
We at Unitepcb value quality, transparency, and integrity; thus, we continuously improve our way of constantly producing high-class Taconic PCB products. We are completely capable of developing a Taconic PCB to meet your needs for your projects and applications because we are experts in the PCB sector. All of our items are ISO certified to assure our clients that they will only receive high-quality output from us.
We have a full range of Taconic laminates in stock with no minimum order, so that we can help you to save cost and time. We also have additional high-tech equipment and the most extensive workshop facilities for your speedy product development. You can always get professional assistance from us. Allow Unitepcb to take care of your Taconic PCB needs.